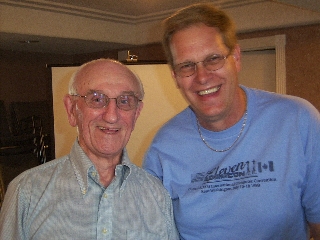 Thursday night AdamCon 15 reception
We arrived! While we swapped travel stories, we got reacquanted.
Happy birthday to Bob Slopsema and David Cobley

We were talking about the last time David saw us (which was AdamCon 05), and it turns out that the he dug out if his closet a pair of pants that he wore at AdamCon 01. Happy 80th birthday David.